Myth and Masks: Artwork by Paul Watson 2013-2015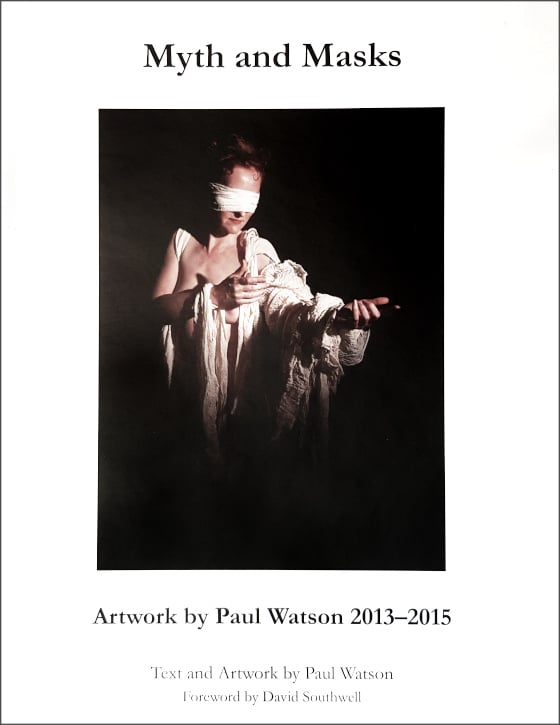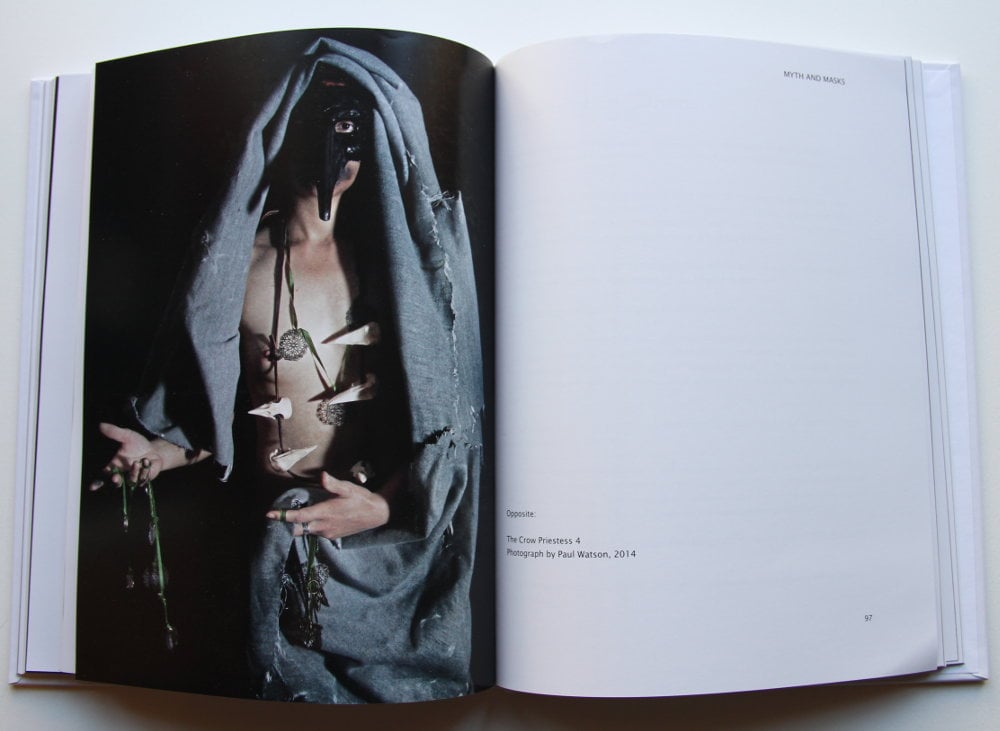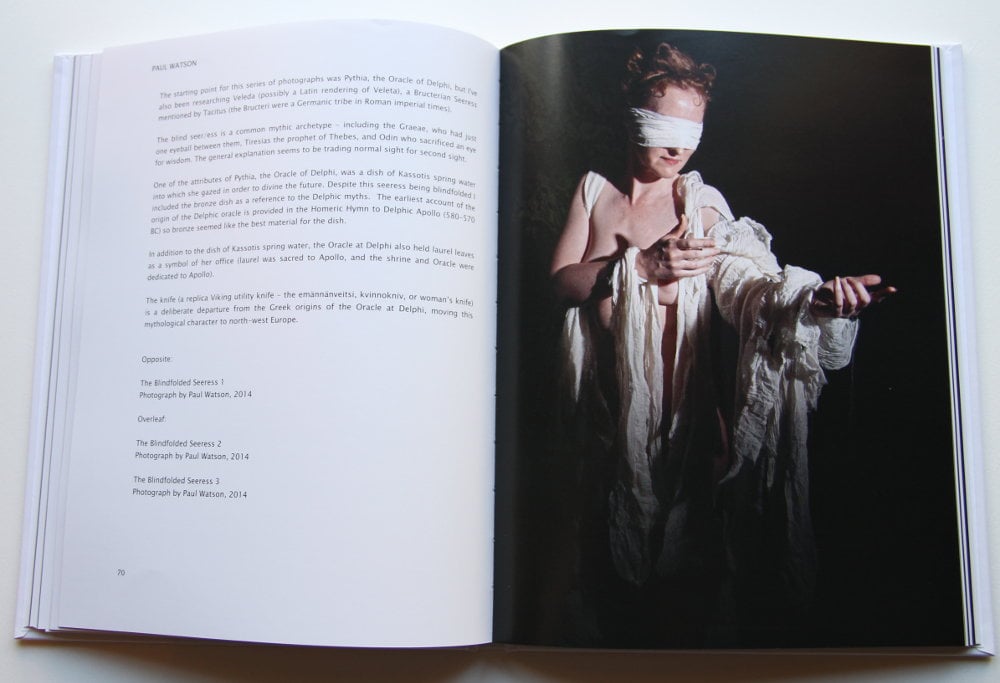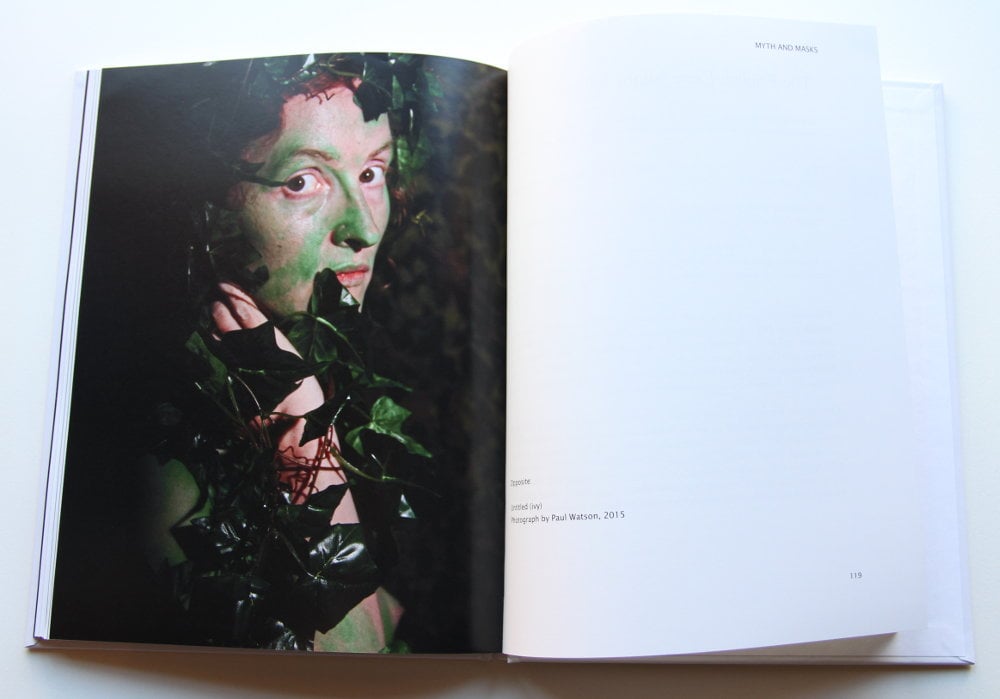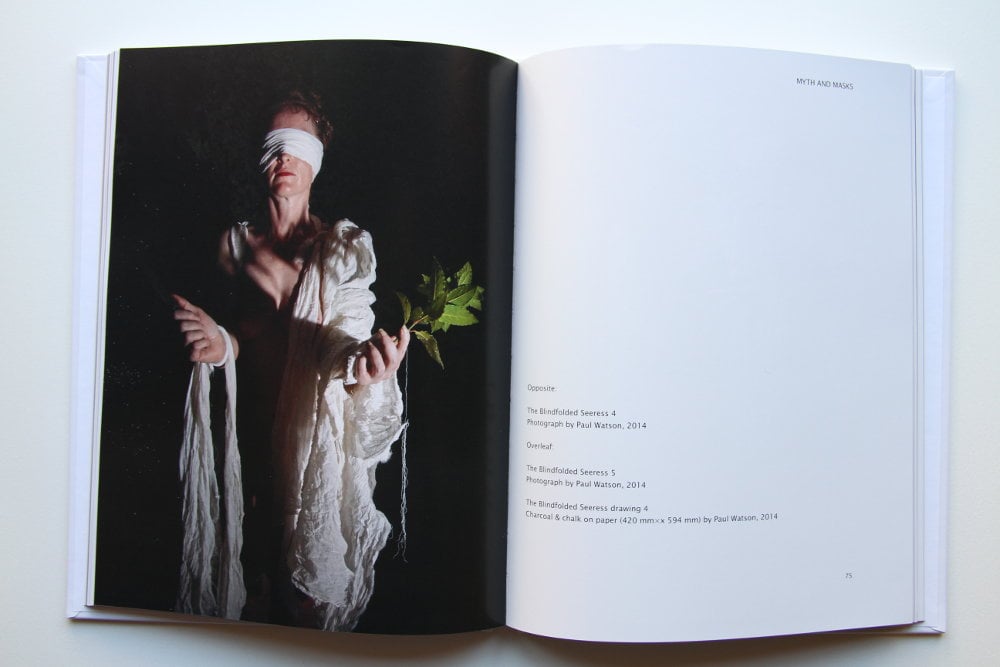 DETAILS:
ISBN: 978-0-9934736-0-9
Pages: 128
Format: Hardback, high-quality litho-printed, sewn binding
Price: £19.99 (reduced from £29.99) exc. shipping
Size: 252mm × 196mm (approx. 9.9ʺ × 7.7ʺ)
28 colour plates, 3 b&w plates
Foreword by David Southwell
ABOUT "MYTH AND MASKS"
Myth and Masks is a volume of Paul Watson's artwork from 2013 to 2015, focusing mainly on photography but also including drawing and printmaking. The stark and dramatic images are complemented by an edited selection of his writings on myths, masks, and the "English Eerie", previously published on his Artist's Notebook blog during the course of creating these pieces of artwork.
These selected pieces of Paul Watson's artwork show his development of an intertwined host of primal characters, drawn from his imagination, but strongly influenced by the English landscape and the myths and legends that are embedded deeply within that landscape.
The accompanying written pieces show the artist's exploration of, and research into, the wider subject matter of what has become known as "the English Eerie" that runs in parallel with the creative process.
REVIEWS:
"Myth and Masks by Paul Watson is an evocative work…a transformative journey, a gateway into an Otherworld. …Within his writings that accompany the imagery, Watson seamlessly draws in considerations of sources such as ancient myth, fairy tales, witchcraft, folk customs, hauntology and the 'English Eerie'. Literary luminaries such as Robert Macfarlane, Marina Warner, Warren Ellis, Martin Shaw, Robert Holdstock and others take their place. Visually and textually, Myth and Masks is an intriguing, evocative work and one that I recommend a place on the bookshelves of Folk Horror Revivalists."
- Andy Paciorek, Folk Horror Revival
"The book takes the reader on a journey through the last two years of his work, touching on subjects as eclectic as the English eerie, folk-horror and psychogeography, with every stop in between. In addition to the beautiful colour plates of Paul's work, the book includes several essays focusing on the inspiration behind his work along with ideas of myth and folklore, creating together an engrossing volume that will lead you to another world."
- Willow Winsham, FolkloreThursday
"Highly recommended: a treat for the eyes and the imagination!"
- Jane Talbot, author of The Faerie Thorn & Other Stories
SHIPPING:
UK/Channel Islands: £2.95
Europe: £6.10
USA: £10.90
Australia/New Zealand: £13.30
Rest of World: £10.45